Ph.D. Workshop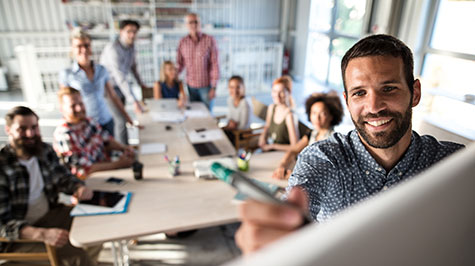 The fourth PLPR full-day Ph.D. Workshop takes place 9 a.m. – 5 p.m. Monday, 18 February 2019 in Langford A (ARCA), Room 217.
The workshop is aimed at Ph.D. students at any stage, whose research is relevant to the intersection of planning, law, and property rights. The conference encourages applications from students in real estate, geography, spatial planning, law, political science or related fields.
Ph.D. Workshop Highlights include:
Mentoring from experienced researchers,
Hands-on work on your Ph.D. project, and
Social and networking activities with peers in the workshop.

Reduced Registration Fee
Ph.D. students will pay a reduced registration fee of $150.00 that includes the reception, conference lunches and tea breaks. Workshop participants may also enjoy free breakfast and lunch on the day of the workshop. Conference organizers will also help with affordable accommodation, like roommate match, Airbnb sharing, or searching for local voluntary student basis

Application Procedure
Ph.D. students at any stage can apply to participate in the workshop. Please note, the workshop is an extension of the PLPR Conference — not a stand-alone event. In order to participate, a Ph.D. student must submit an abstract and present at the conference. Passing the abstract review process is a prerequisite for participation. Additionally workshop participants must submit an extended description of their Ph.D. project to provide a basis for workshop discussion.
In total, Ph.D. Workshop applicants will submit three documents to an address to be announced.
An abstract for the paper to be presented at the conference;
A short 1- to 3-page description of the Ph.D. project including: research topic, (sub-) discipline, research question, and abstract (may be the same abstract as above, but has to be submitted separately to the database).
An extended description of the research. Not more than 10 pages, including problem setting, research question, hypothesis, theoretical background, research design, research methods, status of the research, problems faced, and (optionally) the CV.

Timeline
The timeline for submission for the PLPR 2018 Conference and Ph.D. Workshop:
June 1, 2018     Submission opens
Oct. 15, 2018      Deadline for submission of conference abstract and short
                           Ph.D. .description
Nov. 1, 2018   Notification of acceptance
Dec. 1, 2018      Deadline for extended Ph.D. description submission and
                           workshop registration
No extensions will be granted on any deadline.
The workshop is organized by the PLPR Ph.D. Coordinator.

Contact:
2019 PLPR Conference
Texas A&M University
3137 TAMU
College Station, TX 77843-3137
Phone: +011-979-845-1222
Web: http://plpr2019.arch.tamu.edu/
Email: PLPR2019@arch.tamu.edu